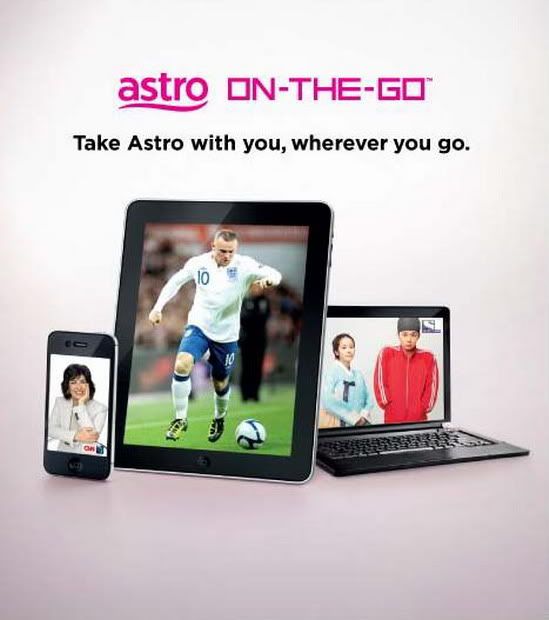 Click picture for viewing the contest.
Astro on the go! Apa tu? Haa, bagi siapa yang tak tau lagi tu, korang tak tengok ke iklan dekat astro tu? Yang ada AC Mizal tu. Yang budak tu sedih tu time nak pergi tarawikh sebab takut terlepas astro tutor tv dia. Hehehe. Tengok tak? Tengok takkk? Nanti time iklan pergi usya ye... Heheh..
So, what's up dengan Astro on the go ni?? Dengan astro on the go ni korang boleh menang iPad you all! So, why not grab this chance kan? Mana tau korang punya rezeki ke bulan puasa macam ni, kan? Nanti hari raya boleh lah beraya dengan iPad baruuuu. Hehe.
Macam mana nak join contest? Korang boleh klik gambar di atas dan akan terus dibawa ke ruangan untuk contest tersebut. Check it out! :)